Warrants & Suspensions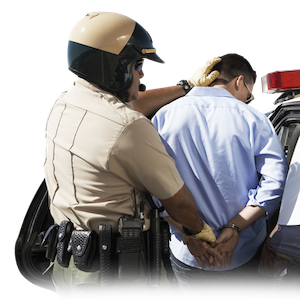 If you have forgotten to pay your New Mexico citation, or failed to appear for your New Mexico traffic ticket, you may well have a warrant out for your arrest, and the next time you try to renew your driver's license it may be suspended. Don't wait to be arrested or have your license suspended before dealing with a traffic ticket warrant. If you have a New Mexico warrant or are facing a New Mexico driver's license suspension, contact Glenn Smith Valdez today. He and his team have dealt with warrants and suspensions for over 18 years. They have the knowledge, experience and insight you need when you hire a lawyer to help with your New Mexico traffic issues.
Warrants
In New Mexico, if you are issued a New Mexico Uniform Traffic Citation, select the court appearance option and fail to appear for Court, two things are likely to happen. First, the traffic court will issue a Bench Warrant. The warrant will authorize your arrest either within or outside of the State of New Mexico. The warrants are entered into several law enforcement databases, enabling police officers, licensing officials and even homeland security and customs officials to see the warrant with a simple name or driver's license search.
The last thing you want to do when pulled over by the police is to explain to the officer why you have a warrant for your arrest in New Mexico. Worse yet, imagine being told by customs officials or homeland security that you have an active arrest warrant, resulting in travel delays, increased scrutiny and possible detention. Don't wait until it is too late – Call Glenn Smith Valdez at 505-877-8787 today! Let Glenn and his team help resolve your New Mexico Warrant.
We Will Resolve the Warrant Immediately and Completely.
Mr. Valdez and his team have handled countless New Mexico traffic warrants in traffic courts throughout the state. They have the experience and expertise to help you resolve your New Mexico warrant quickly and completely. They will immediately file the necessary motions to cancel or quash the warrant, protecting you from possible arrest. After the New Mexico warrant is cancelled, there is usually a $100 mandatory administrative warrant fee the State of New Mexico collects for all New Mexico Warrants. Mr. Valdez and his staff will make sure that all court information is sent to you promptly, including information on paying your New Mexico warrant fees. He will also help negotiate payment arrangements with the New Mexico traffic court.
It isn't Just a Warrant
Many people forget that even when a warrant is cancelled or quashed, there is still an underlying traffic citation that must be resolved as well. Glenn and his team are proud of their record of success, not only in clearing traffic warrants, but in getting the underlying traffic citation cleared as well. The majority of underlying charges are traffic violations, which can affect your insurance rates and driver's license points. Once we have resolved your warrant, we turn our focus to the original traffic citation, doing everything we can to get the ticket dismissed. Whatever the underlying charge, speeding, no insurance, careless or reckless driving, we will fight hard for a dismissal or other acceptable resolution. Whether we negotiate a dismissal, reduced charge, donation in lieu of fine, drivers school or any other result, you can be sure that we will do what is best for you, your record and your insurance rates.
Suspended Licenses
The second thing that is likely to happen if your fail to appear for court, is that the traffic Court will notify the New Mexico Motor Vehicle Division and the New Mexico MVD will suspend your New Mexico driver's license, or non-resident operator's privilege, prohibiting you from driving within the State of New Mexico. When your driver's license is suspended for a failure to appear, it is an indefinite suspension. That means the suspension will stay in place until you complete all the steps for reinstatement. The first step to clear the warrant requires you to appear in court or New Mexico law allows an attorney to appear for you. Once the appearance has occurred, a motion to cancel or quash the motions should be filed, or bond posted with the court. Mr. Valdez knows the policies of the many different traffic courts throughout New Mexico and can advise you on which method will work best. He will then secure the proper clearance documents from the court, and forward them to the MVD for final clearance. You will usually owe a $25 reinstatement fee, but Mr. Valdez has occasionally been able to have that fee waived for some clients.
Out of State? You are Still at Risk
If you are out of state, you may think a New Mexico suspension won't affect you, but you could be wrong. Most states have agreed to honor the administrative actions of other states, including suspensions and holds entered by New Mexico. Don't take a chance, odds are that if you have failed to appear for your New Mexico traffic citation, the next time you try to renew your license, you will be told you have a hold on your license or a suspended license out of New Mexico. Many of our out of state clients discover their New Mexico suspensions years after the original citation and subsequent suspension. Some find out when applying to renew their home state driver's license, others when applying for a new job or a background check. Regardless of how you discovered your New Mexico license suspension, it is important to deal with it today.
Driving With a Suspended License is a Serious Offence
Not only is having your license suspended inconvenient and embarrassing, if you are stopped by police and caught driving with a suspended license, you are facing serious legal consequences. In most states, driving with a suspended license carries steep fines and possible jail time. In many states the penalties for driving with a suspended license include mandatory jail time. In New Mexico, if you are caught and convicted of driving with a suspended license, you face a minimum mandatory sentence of no less than four and up to 364 days in jail. In addition to the mandatory jail time, New Mexico law allows you to be fined up to $1000.00, your vehicle to be immobilized or booted for 30 days, and your license to be suspended for an additional period of time equal to the original suspension. If your license is suspended for any reason, it is important that you take steps to reinstate it immediately.
Call Glenn Smith Valdez at 505-877-8787 today, he and his team are experienced in clearing license suspensions and warrants. Not only will they contact the New Mexico MVD to get a complete copy of your New Mexico driving history, they will contact the appropriate court to secure the required clearance paperwork necessary to lift the suspension. On several occasions, they have helped drivers discover other warrants and suspensions the driver had no idea was on their record. When you hire Glenn Smith Valdez and his team to work on your license suspension issues, they do everything possible to make sure your license is cleared when they are done.
Put the Best, Most Experienced Lawyer to Work on Your Warrant or Suspension Today
Glenn Smith Valdez has over 18 years of experience removing warrants & lifting suspensions successfully throughout New Mexico. Whether your warrant is in Albuquerque or Alamogordo, Santa Fe or Socorro, or anywhere else in the State of New Mexico, Glenn Smith Valdez can help you get it canceled or quashed. Glenn and his team use their extensive experience to quickly and completely resolve warrants & suspensions for their local and out of state clients. His deep understanding of the interconnected legalities of traffic citations, bench warrants and license suspensions gives him the the unmatched ability to achieve quick and effective results. Drivers can trust Glenn Smith Valdez and his team to help them with any New Mexico warrant or suspension issue.